Laying the Foundation for Total Health
Chiropractic care is like building a house - certain things have to happen in a particular order in order for everything to stand strong and work correctly. When building a house, if you tried to put up your walls before you had a solid foundation, your walls would be weak and eventually collapse. If you tried to put on your roof before the walls were ready, you would run into the same problem. The same is true for your body. Your body has to go through a particular plan of care in order to repair itself correctly and fully. There are three general phases of chiropractic care: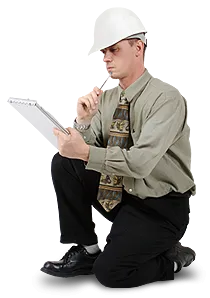 Phase 1: Relief Care
If you are in pain when you come into our office, the first objective is to help you feel better. Relief care includes the application of gentle spinal adjustments and supportive physiotherapy to begin the healing process. During this phase, your visits are spaced 24 to 72 hours apart until your correction begins to take hold.
Phase 2: Corrective/Restorative Care
During the corrective care phase, muscles and other tissues are allowed to heal more completely, thereby helping prevent injury. This allows for the correction to the abnormal alignment and soft tissue imbalances to begin. As correction begins to take hold, the time between your visits can be increased. Corrective care visits are typically spaced three days apart. Corrective care includes spinal adjustments and the instruction of new exercises to train the body to hold the correct position.
Phase 3: Stabilization Care
The goal of stabilization care is to stabilize the muscles and ligaments that support your spine to decrease the likelihood that your original problem will return. Stabilization visits are spaced one week apart.
Phase 4: Maintenance/Wellness Care
The goal of wellness care to maintain and support the changes made in the previous phases. Having period check-ups and adjustments is vital to avoid future spinal degeneration and to help reach the highest level of function.